We believe conditioning treatments are a key element to preserving and maintaining beautiful and healthy hair.

We offer the following amazing treatments to indulge repair and refresh your precious hair….
---
Imagine if you could prevent your hair from breaking and repair damaged strands by linking the bonds back together again? Well the Holy Grail has happened. It's thanks to a treatment called Olaplex and it's got nothing to do with big hair brands selling you stuff and everything to do with science.
The story goes like this; founder Dean Christal, curious to understand how to repair broken hair, teamed up with chemists and was introduced to nationally recognised scientist Dr Craig Hawker. Inspired by the idea, Craig enlisted Dr Eric Pressly and the brains came up with a new molecule that they couldn't believe the beauty industry hadn't thought of before.
Already a huge hit in America, Olaplex is now taking UK salons by storm and transforming the texture of clients' coloured hair. The magic works from the inside out to strengthen, condition and literally reconnect the hair strand structure where broken. It's amazingly simple and it's how Kim Kardashian's hair wasn't totally ruined by 'platinumgate'. "When your hair is really damaged, if you sleep in that, it really works. I notice a huge difference!" Kim said recently - without officially endorsing the ad-free brand.

---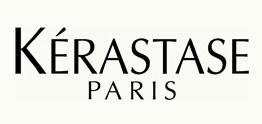 FUSIO-DOSE
INSTANT HAIR TRANSFORMATION RITUAL
Fusio-Dose allows for multiple hair concerns to be targeted with one concentrated active formula. With new Fusio-Dose there is no need to compromise.
Choose from 4 concentrés to target your primary hair need and one of the 5 powerful boosters to target your secondary need. Watch your hairstylist twist, mix and fuse your chosen Fusio-Dose before your eyes. Hair is stronger*, looks shinier, smoother and feels thicker, softer, as if transformed.
RITUALS
The most advanced formulations, the most luxurious environments and the expertise of the Kérastase Ambassador transform hair beauty into a skilful artform. Indulge your senses exclusively in your nearest Kérastase salon.
---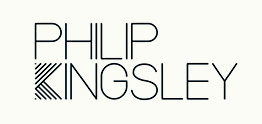 Elasticizer is Philip Kingsley's hero product and the basis of his hair care regimes. It delivers a rush of moisture inside the hair cuticle and increases manageability, by smoothing the outer layer of the hair shaft sealing in moisture to give a sleek and silky texture.


Specially created for Hollywood royalty - Elasticizer was originally created by Philip Kingsley specifically for Audrey Hepburn, who wanted a super-moisturising treatment that would repair her hair and keep it in great condition throughout the frequent colouring and styling done to her hair on movie sets.
It's about 'time'
At Reed Hair you will pay for time.
We do this because we want your experience to be all about you and nobody else.
So how much time will you need?
Well, this is just a guide, but normally we allow 1 hour for a Cut & Finish. Our new clients will receive an extra complimentary 15 minutes to their 1st appointment……..
Root Tint plus a Cut & Finish would be 2 1/4 hours and Half Head of Highlights plus Cut & Finish would be 2 1/2 hours.
Our hourly rates start from £39.00*
* Appointments over two and half hours will require a 50% deposit.