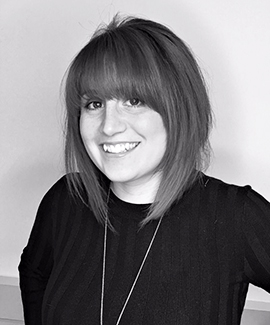 Emily
Stylist - Wig Specialist
Hourly Rate - £64
Emily has been in the hair industry for over 16 years and is still extremely passionate of her craft.
Although highly experienced in all aspects of hairdressing she is the master of cutting short hair and bobs!
Emily believes that "consultation is key" and hopes that all her guests leave feeling happy and relaxed.
Emily has completed the prestigious 'Vidal Sassoon Cutting Course' in London and is a qualified Wig Cutter through the renowned 'My New Hair' charity.
To view Emily's work please visit her Instagram Account - emily_at_reedhair