Review by sophie hannah richardson
My hair was desperately in need of some TLC, so I decided to check out one of my local salons, Reed Hair in Maldon, Essex. My hair gets to a point where it starts to get quite dry and break off and I then realise it's time for a trim......
---
---
---
---
---
RECENT REVIEW FROM 'HAIR MAGAZINE'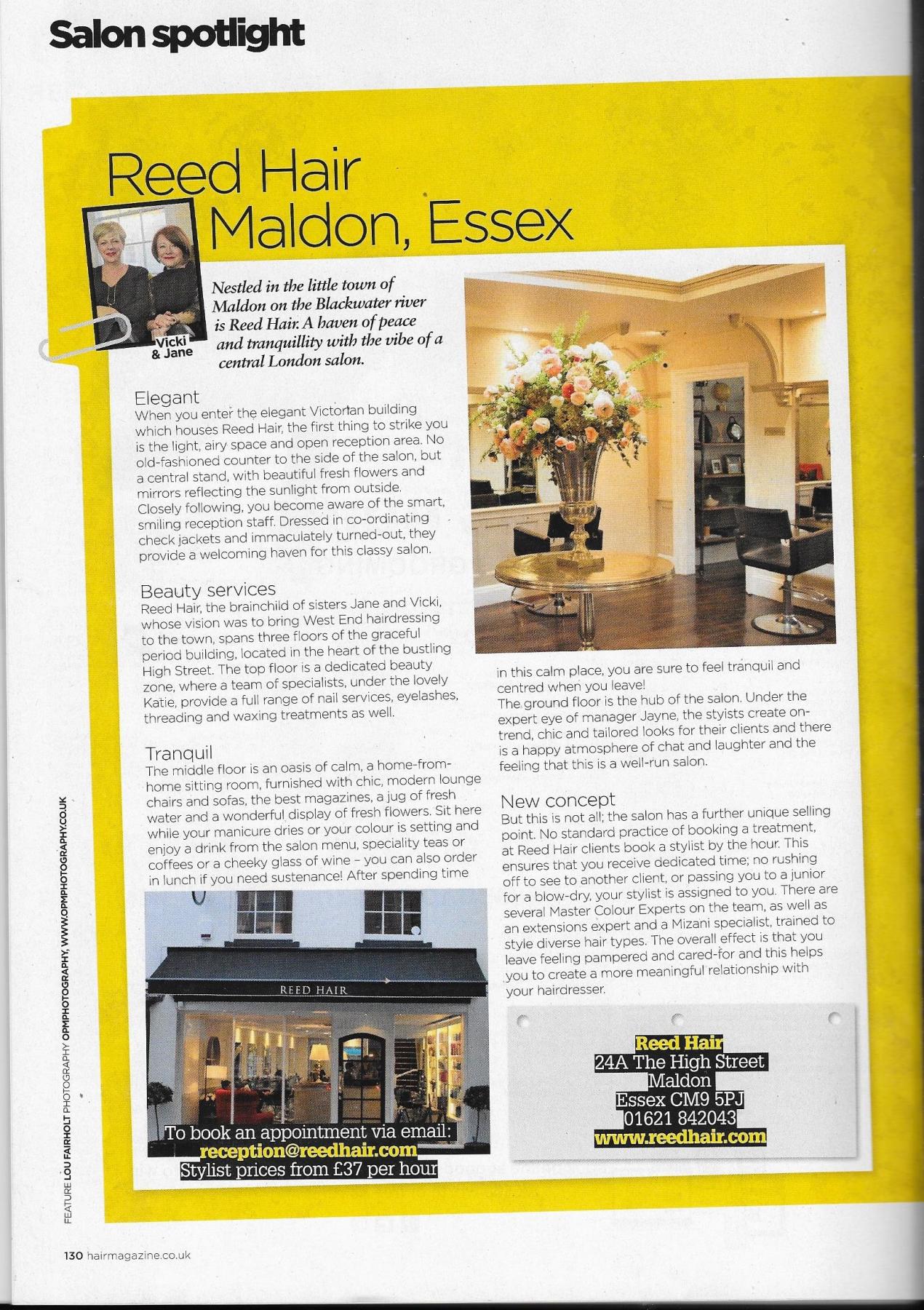 ---
---
Girl talk with Laura
My roots were in serious need of some TLC and i was lucky enough to get invited to Reed Hair in Essex to review their salon and try out a full makeover for my hair. I was in London for a meeting and it was just perfect timing otherwise i wouldn't have been able to visit since i am from all the way up North in Newcastle.........
Read More: http://www.girltalkwithlaura.co.uk/2016/03/reed-ha...
---
Sex and the London City

Last week I took a day off to enjoy some much needed pampering at Reed Hair, Essex. I just wanted my colour to have a little pick-me-up without anything too drastic, so when they invited me down for a colouring session and a cut, I was excited to see what they delivered......
Read More: http://www.sexandlondoncity.co.uk/2016/04/balayage...
---