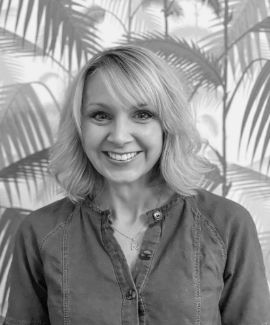 Rachel
Beauty Therapist
After studying beauty therapy at The London College of Fashion, Rachel has carved out a successful career in an industry in which she loves.
Her passion for beauty began when she started working at a luxury spa in central London, where she got to perfect her skills on a mix of celebrity clientele and exclusive members.
Rachel was then lucky enough to progress into the world of beauty journalism where she was able to share her product and treatment knowledge by writing for a range of glossy women's magazines, and by doing so, connecting with hundreds of thousands of readers.
Her love of performing bespoke beauty treatments was never far away though, and a few years ago Rachel found herself wanting to get back into the treatment room. Since relocating to Maldon with her family, Rachel is thrilled to be be joining us at Reed Hair.
Please visit Rachels Instagram account: rachel_at_reed